Food for Clothing Exchange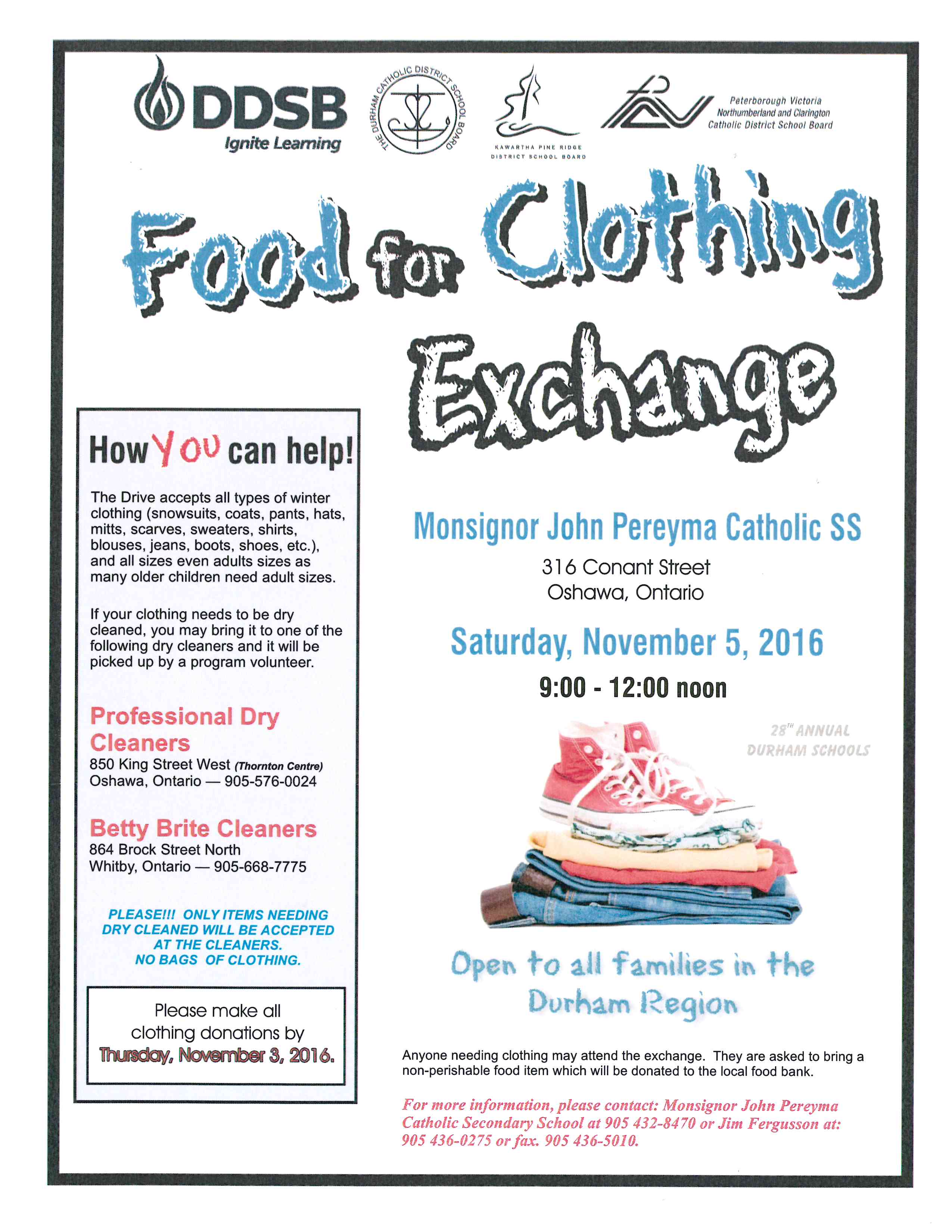 This event is open to all families in Durham Region. Anyone needing clothing may attend the exchange. Please bring a non-perishable food item which will be donated to the local food bank.

Food for Clothing Exchange takes place on Saturday, November 5, 2016 from 9:00 to 12:00 noon at Monsignor John Pereyma Catholic Secondary School, 316 Conant Street, Oshawa.
School Contact
316 Conant Street,
Oshawa, Ontario L1H 3S6
Phone: 905-432-8470
Fax: 905-432-3864
Board Website | Bullying Report
Principal: Christopher Cuddy
VP: Shannon Brady (A-M)
VP: Jasmine Fredericks (N-Z)
---
Hours
8:55 - Warning Bell
9:00 - School Begins (All Grades)
9:00 - 10:20 - Period 1
10:25 - 11:40 - Period 2
11:40 - 12:40 - Period 3A, Lunch
12:40 - 1:00 - Period 3B
1:00 - 1:40 - Period 3C, Lunch
1:45 - 2:55 - Period 4
2:55 - Dismissal (All Grades)