Upcoming Events
Monsignor Pereyma CSS is looking for Lunch Hour Supervisors. If you are interested please apply directly to school Principal at Msgr. John Pereyma.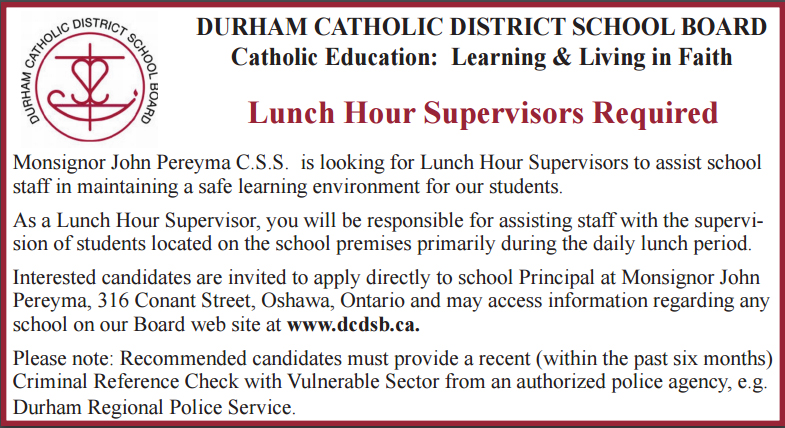 Pereyma's Grade 8 and Grade 6 Parent Night will take place on Wednesday, January 17.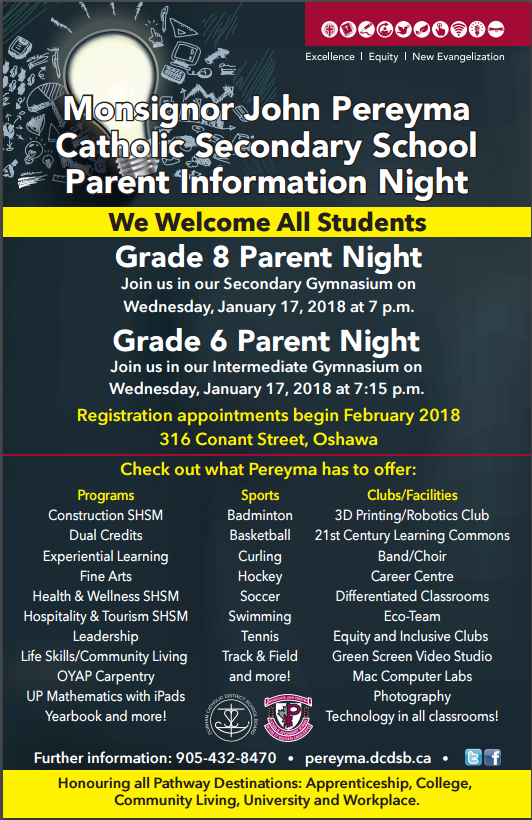 Pereyma's Performing Arts Class presents "The Perfect Score". January 16, 2018 at 7:00 p.m. With the Pereyma Vocal Class as special opening act. Admission: 2 items per person for the Pereyma Pantry.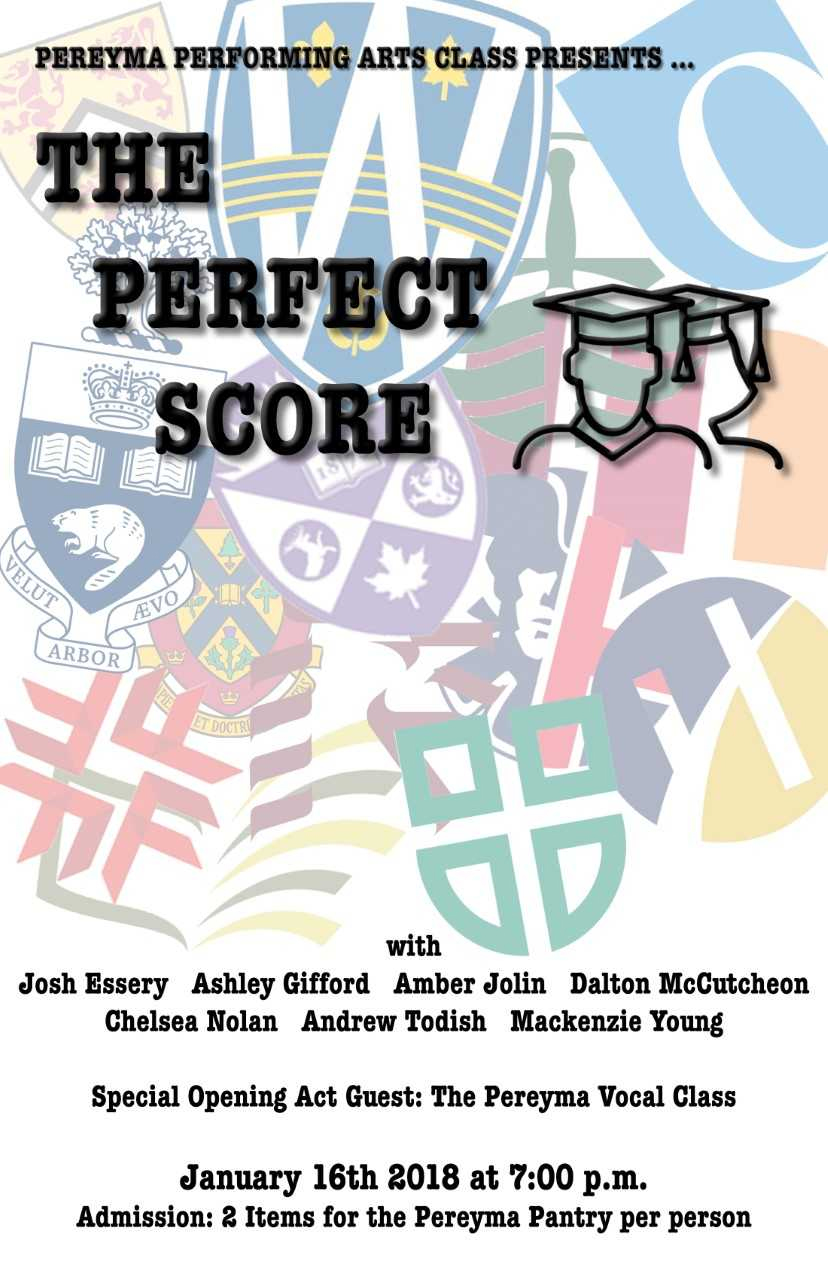 School Contact
316 Conant Street,
Oshawa, Ontario L1H 3S6
Phone: 905-432-8470
Fax: 905-432-3864
Board Website | Bullying Report
Principal: Sue Laforet
VP: Chris Gardner (A-L)
VP: Jasmine Fredericks (M-Z)
---
Hours
8:55 - Warning Bell
9:00 - School Begins (All Grades)
9:00 - 10:20 - Period 1
10:25 - 11:40 - Period 2
11:40 - 12:20 - Period 3A, Lunch
12:20 - 1:00 - Period 3B
1:00 - 1:40 - Period 3C, Lunch
1:40 - 2:55 - Period 4
2:55 - Dismissal (All Grades)