Guidance

Upcoming Events and Information
Take Our Kids to Work Day: November 6, 2019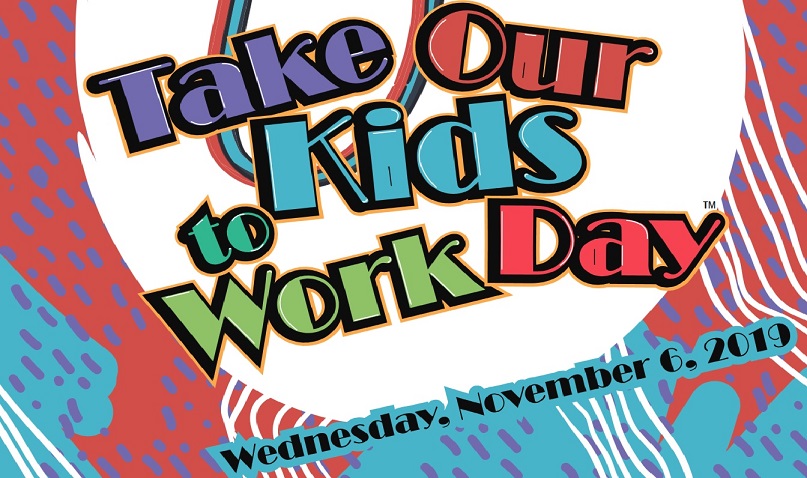 Take our kids to work day will take place on November 6, 2019. Each grade 9 student is asked to have their permission form signed and passed in no later than October 21, 2019. Click the following links to print a permission form or any of the information letters.
TKWD School Permission/Consent Form
TKWD Parent/Guardian Information Letter
TKWD Employer Information Letter
TKWD Liablility Insurance Informatiion Form
Highlights:
October 8: College Panel Presentation 1 - Career Centre @ 10:30 am - 11:30 am
October 15: University Panel Presentation 1 - Career Centre @ 9:15 am - 10:15 am
October 17: College Panel Presentation 2 - Career Centre @ 1:45 pm - 2:45 pm
October 22: University Panel Presentation 2 - Career Centre @ 1:45 pm - 2:45 pm
October 29: University Panel Presentation 3 - Career Centre @ 11:45 pm - 12:45 pm
Reminder: lt is time to apply to College and University Programs for a September start. Check www.ontariocolleges.com or www.ouac.on.ca to see if there are openings in your program of interest.
Important Links
University Information:
OUAC How to Apply Slide Show (Nov. 3 Presentation)
College Information:
Ontario Student Assistance Program:

Scholarships and Bursaries:
Community Service/Volunteer Activities:
WindReach Farm Community Volunteer or WindReach Farms Community Work Days 2019
Volunteer Durham- Volunteer Opportunities in Durham Region
Boys & Girls Club of Durham Volunteer Opportunities
Kidney Walk Special Event Volunteer
Canadian Cancer Society - Durham Region Volunteer Schedule
DCDS Christian Community Service Hours Guide
South Oshawa Community Centre Free Youth Drop-In
Register for school
We welcome students of all faiths at our Durham Catholic secondary schools. Any prospective students who are new to the Durham Catholic District school Board must completed an online student application.
Once the online application is completed, prospective students new to Monsignor J. Pereyma CS must complete:
a pre-admission package (Note: this excludes any students transferring from an associate elementary school who live within the school's boundary).
print off the package using the attached link, complete and submit to our Guidance office with all required documentation.
Call our Guidance office at 905-432-8470 ext. 54007 if you have any questions.
Pathways Links
All students from grades 7 to 12 have access to Career Cruising to develop their IPP. Students can create a resume, complete assessments, research careers, educational requirements, record their community service hours and select their courses for high school on this site. Students and parents can access the site by clicking on the Career Cruising link. Parents can access general information by using the following: username: Monsignor password: Pereyma.
Click on course calendar to access a listing of all of our course offerings.
Ontario Youth Apprenticeship Program (OYAP)
Specialist High Skills Major (SHSM)
We offer several dual credits at Monsignor Pereyma. Students receive a college credit and a high school credit. All courses are offered at Pereyma and the College Instructor teaches at the high school. Each course will include at least one trip to the College. Interested students should speak with a counsellor to determine availability.
Grade 9 Registaration Information:
Any students interested in attending Msgr. Pereyma CSS next year for grades 9-12 are asked to complete a pre-admission application provided below. We have also made the Grade 8 Parent Night Information Slide Show available as a reference guide to anyone that missed the presentation on January 17th.
Meet our team
Our Guidance team is here to help you navigate your pathways. Our office is open:
Monday to Friday
8:00 a.m. to 4:00 p.m.
Tel: 905-432-8470
| Name | Title | Extension |
| --- | --- | --- |
| Ms. M. Ilasz | Counsellor | |
| Mr. I. MacAdam | Counsellor | |
| Ms. S. Bishop | Secretary | x 54007 |
Making a Guidance appointment
We welcome you to speak to a guidance counsellor regarding any questions you have about navigating your way through your high school experience and beyond. Making an appointment is easy.
Come in to Guidance before school begins, on your spare (Grade 12 students only), or on your lunch.
Ask the guidance secretary that you would like to speak with your guidance counsellor.
Tell her either your last name or the name of your counsellor.
Things to remember...
Appointments are 10 minutes in length;
Only students on a spare can book an appointment during their spare. No student should book appointments during class time;
Any additional time with a counsellor can be determined between the counsellor and student; and
All parents should notify their child's counsellor to book either an appointment by phone or in person.
Stay informed
We encourage you to subscribe to this page, in order to receive the latest updates and information regarding important dates and deadlines for applications.
The Guidance office is responsible for providing a caring, compassionate environment that is inviting to all who enter. As guidance counsellors and educators, our role has been organized into three distinct areas:
student development;
interpersonal development; and
career development as it relates to pathway planning.
Our counsellors are equipped to provide ongoing academic, social/emotional, and pathway planning supports for our students. We encourage students to take an active role as vibrant, positive members of our school community and lifelong learners.