Learning Commons (Library)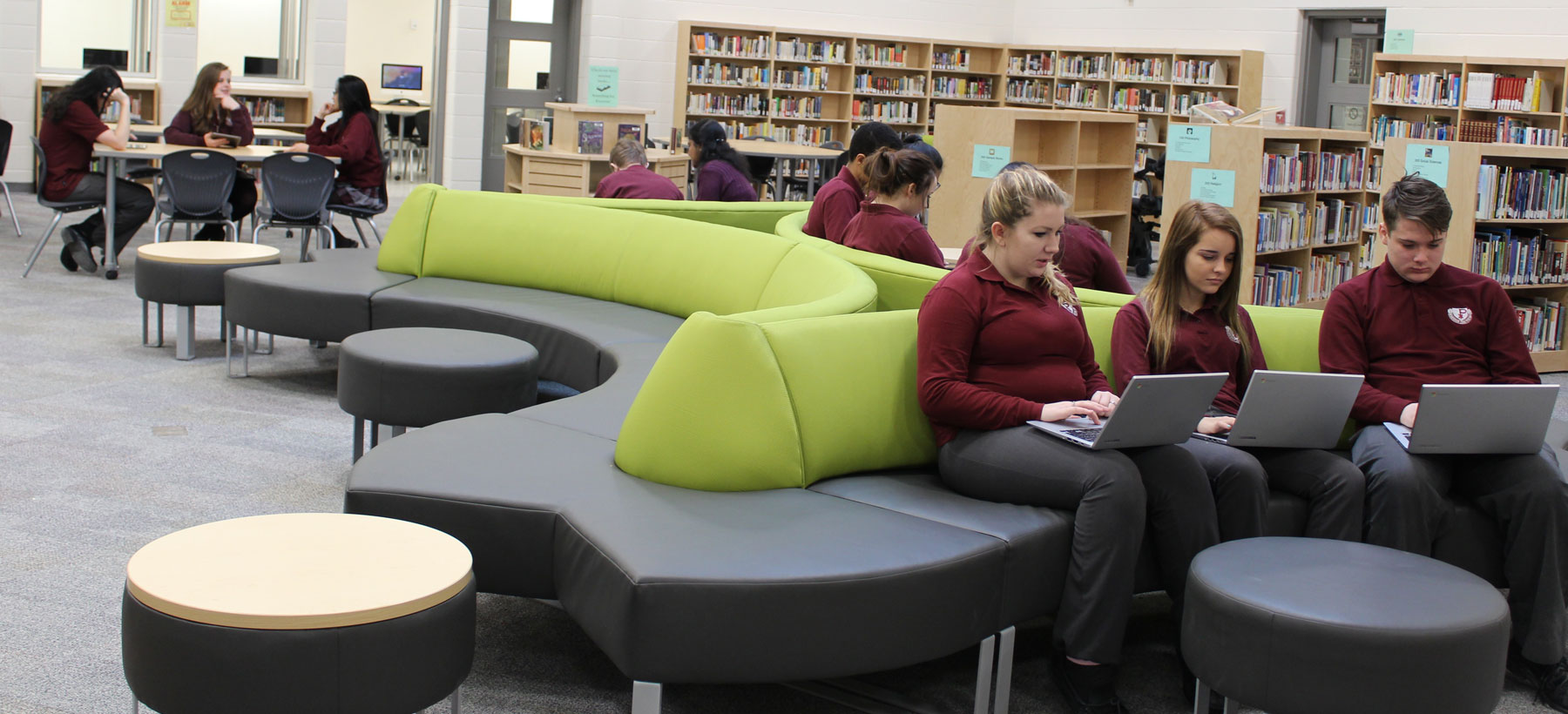 All students have access to the school's learning commons or library. This area provides students with access to computers, Wi-Fi, quiet space, resources and large meeting areas for group collaboration.
Orientation
All Grade 7-12 students participate in a Learning Commons or Library orientation class as part of their enrolment in an English course.
Loan period and renewals
Books can be borrowed for two weeks, but may be renewed an unlimited number of times unless another student has a hold on a particular book. Once books are charged as overdue, fines per book will be applied per school day. There is no charge for weekends.
Lost and damaged books
Lost, vandalized and accidentally damaged books must be paid for or replaced. Students who lose, vandalize or damage library books are responsible for their replacement. Any outstanding debts to the library must be paid in full before the student will be permitted to purchase a prom ticket.
Opportunities to Volunteer
Students wishing to fulfill their community service hours are welcome to volunteer in the school's Learning Commons or Library.